Simple Salvation Church of God
Spokane, WA 99223
Email:
yahoo.com@evjww
·
click to become Ordained Free
·
click here--CHURCH BELIEFS
·
My Personal Testimony-Credentials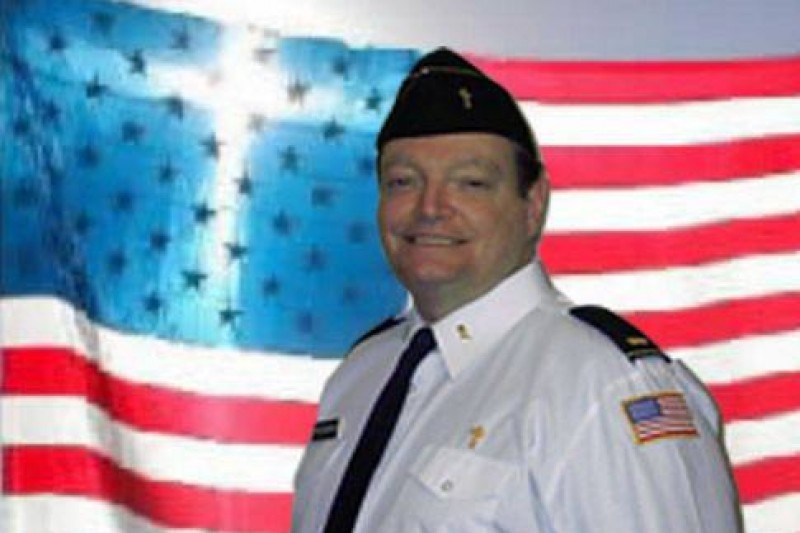 ONCE AGAIN THE 7TH DAY SABBATH HAS COME UP,PEOPLE THINKING WE ARE AGAINST THOSE WHO KEEP IT AND WANT US TO KEEP IT TO WITH THE FOLLOWING SCRIPTURES I HOPE TO EASE THEIR CONCERNS?IF YOU FEEL YOU NEED TO KEEP A DAY HOLY UNTO THE LORD THEN BY ALL MEANS KEEP IT BUT DO NOT TRY TO MAKE THOSE OF US WHO FEEL THAT ALL 7 DAYS ARE UNTO THE LORD THEREFORE WE KEEP EACH DAY AS IF IT IS OUR LAST,WE STAND BEFORE OUR LORD READY TO GIVE HIM AN ANSWER OF WHAT AND WHY WE ARE DOING THINGS AS THE BIBLE SAYS,WE ARE A NEW TESTAMENT CHURCH UNDER THE GUIDANCE OF YESHUA MESSIAH'S WORDS---
God, who has made us to be ministers of a new covenant, not in a written code but in the Spirit; for the written code kills, but the Spirit gives life." (2 Corinthians 3:5-6) RSV
"And that he might reconcile both unto God in one body by the cross, having slain the enmity thereby: And came and preached peace to you which were afar off, and to them that were nigh. For through him we both have access by one Spirit unto the Father. Now therefore ye are no more strangers and foreigners, but fellow citizens with the saints, and of the household of God;" (Eph. 2:16-19) KJV
"Cursed be he that confirmeth not all the words of this law to do them. And all the people shall say, Amen." (Deuteronomy 27:26) KJV NOTE YOU MUST KEEP ALL THE LAW NOT JUST THOSE YOU PLEASE!
"For whosoever shall keep the whole law, and yet offend in one point, he is guilty of all." (James 2:10)
"You too, be patient and stand firm, because the Lord's coming is near. Don't grumble against each other, brothers, or you will be judged. The Judge is standing at the door!" ( James 5:8-9) ARE YOU JUDGING US WITH YOUR OWN UNDERSTANDING AND NOT LETTING OUR HOLY FATHER YAHWAH JUDGE US WITH THE WORD OF UNDERSTANDING WE HAVE??
"But before faith came, we were kept under the law, shut up unto the faith which should afterwards be revealed. Wherefore the law was our schoolmaster to bring us unto Christ, that we might be justified by faith." (Galatians 3:24) KJV
"For what if some did not believe? shall their unbelief make the faith of God without effect? God forbid: yea, let God be true, but every man a liar; as it is written, That thou mightiest be justified in thy sayings, and mightiest overcome when thou art judged." (Romans 3:3-4)
I do not set aside the grace of God, for if righteousness comes through the law, then Christ died for nothing." (Eph.2 :21) ALL 611 LAWS OF THE OLD TESTAMENT CAN SAVE YOU,ONLY BY FAITH IN CHRIST JESUS AND HIS BLOOD ARE WE SAVED! AMEN!
"For the Father judgeth no man, but hath committed all judgment unto the Son" (John 5:22)
So the law was put in charge to lead us to Christ that we might be justified by faith. Now that faith has come, we are no longer under the supervision of the law. Sons of God You are all sons of God through faith in Christ Jesus, for all of you who were baptized into Christ have clothed yourselves with Christ. There is neither Jew nor Greek, slave nor free, male nor female, for you are all one in Christ Jesus. If you belong to Christ, then you are Abraham's seed, and heirs according to the promise." (Gal. 3:23-29)
The man without the spirit does not accept the things that come from the spirit of God,for they are foolishness to him,and he cannot understand them,because they are spiritually discerned."(1 Cor. 2:14) NIV Bible"Therefore, my brethren, you also were made to die to the Law through the body of Christ, so that you might be joined to another, to him who was raised from the dead, in order that we might bear fruit for God. For while we were in the flesh, the sinful passions, which were aroused by the Law, were at work in the members of our body to bear fruit for death. But now we have been released from the Law, having died to that by which we were bound, so that we serve in newness of the Spirit and not in oldness of the letter."(Romans:7:4 -6 )
Now For those who condemn us, and judge us, and can not see these truths, I say it is because they are blinded by the old Laws and by the veil of Moses- the Bible says "Who will bring a charge against God's elect? God is the one who justifies; who is the one who condemns Christ Jesus is he who died, yes, rather who was raised, who is at the right hand of God, who also intercedes for us" (Romans 8:33-34)
Why do you not see when the truth is right here with scriptures from God's Holy Bible?
"And if the Spirit of him who raised Jesus from the dead is living in you, he who raised Christ from the dead will also give life to your mortal bodies through his Spirit, who lives in you." (Romans 8:11)
If we belong to Christ, we know the Spirit of God lives in us (Rom. 8:9; 1 Cor. 6:19-20). Because of the Spirit's presence, we know that we are eternal! The Spirit is God's down payment guaranteeing that our future is with him (2 Cor. 1:21-22; 5:5). What's more, even while we're living for Christ now, the Spirit gives us life in our physical bodies as we use them for God's glory" ( Romans. 12:1).
, Then we have wonderful fellowship and joy with each other, and the blood of Jesus His Son cleanses us from every sin.( 1 John 1:7 ) TLB
Do Not Put Yourself Back Under the Law That Was a Yoke–You Are Free in Christ " I marvel that ye are so soon removed from him that called you into the grace of Christ unto another gospel: which is not another; but there be some that trouble you, and would pervert the gospel of Christ. But though we, or an angel from heaven, preach any other gospel unto you than that which we have preached unto you, let him be accursed. As we said before, so say I now again, If any man preach any other gospel unto you than that ye have received, let him be accursed. For do I now persuade men, or God? or do I seek to please men? for if I yet pleased men, I should not be the servant of Christ."( Gals 1:6-10)
When Jesus said: "It is finished as his last word" Was it not finished?
The whole Law was completed–DONE–Finished when the blood and water flowed to the ground and His last breath was gone it was done. If the Son therefore shall make you free, You shall be free indeed!!
ALL Praise, Honor, and Glory are unto Jesus Christ, the Living Son of the Living God !! Accept his free gift of Salvation and be Free Jesus' death means nothing if we can save ourselves by keeping some written law. Jesus even tells the people that the law is a curse to man and that no man can keep the law, not even the priests in the temple could keep all the law, because they where men with sins in their own lives. Again those who want to keep SATURDAY AS THE 7TH DAY,then keep it unto the Lord God but PLEASE DO NOT CONDEMN THIS WORK just because you still have the VAIL OF MOSES OVER YOU EYES! LET NO MAN JUDGE ANOTHER WORK UNTO THE LORD FOR HE IS OUR MASTER AND WILL JUDGE US ALL! AMEN and Amen!
We teach The Great YEHOVAH who is the great ("I Am" ) in the old Testament. YEHOVAH is Hebrew for the Sacred name we use for God. See the name Yeshua or Y'shua is also Hebrew for God's Saviour son who we call in the English word "Jesus"
Simple Salvation Church of God feels honored and our sacred duty to legally ordain any member in good standing who decides to answer Christ's JESUS call TO become ordained into His ministry.
It is ONLY this worldly community who puts stock in credentials and licenses and We believe ordination necessary to be a "OFFICIAL" ministers. We in the true FAITH are providing ordination credentials and register baptized,born again believers, to satisfy this demand which this world views necessary. We Ordain Both Men and Women of Faith According To Gods Will.
We preach any man or woman who feel called to teach to become ordained so they may show this world they are willing to follow the word of God to go forth to every corner of the world and preach the Good News!
It is the position of Simple Salvation Church of God that,Jesus did not require any special schooling or education of his disciples - only that they were willing to answer His call into His ministry, then this should be our own prerequisite for ordination. The first disciples for the most part were poor uneducated men and that women were totally unworthy of being chosen by the Lord to spread Christianity worldwide.
Our beliefs are that all believers are already appointed and ordained by God and are found in the following scriptures below, read them for yourself, then to make your own decision of what to do if you feel called to serve the Almighty God.
click "CHURCH beliefs" --== Our Church Beliefs are not a closed creed, unlike other churches with closed minds, We search for new truths always,we are looking into Gods word for more truth ever time we study some new doctrine. We try to keep open minds as we ourselves search and grown by the Holy Spirit of knowledge and good. Amen!
Please use your OWN Bibles when reading ALONG with these articles,you know, your preacher or ministers may be wrong in what he or she preach on and it is your eternal life to know the truth we are talking about so, check it out!
URGENT MESSAGE FOR ALL ! To all those lead by the inspiration of the Holy Spirit,some of which were lead to Simple Salvation Church of God's site to be ordained you should know what it takes to run a website church? We need your help to keep this work going world wide. This message is mainly to our fellow ordained ministry Do your part in sending in any small donation or tithe, to keep our ministry going to all the world!! email us evjww@yahoo.com
Our temporary new mailing address for now is
SIMPLE SALVATION CHURCH OF GOD 3818 So. Myrtle St. Spokane WA,99223-6060
The following message is from brother James P. Gerke, we thank him and ask all to go visit his site for wonderful scriptures of reading! The Messiah desires that all mankind be saved & receive the truth. (1 Tim 2:4, 4:10) What ever He desires, that He does. (Job 23:13) Every knee shall bow to Him & confess to the Father at the judgment (Rom 14:11) With the mouth, confession is made unto salvation. Precepts, line upon line, here a little there a little. (Isaiah 28:10) Log on to http://www.honormessiah.com/
https://youtu.be/xLZ7ksRlI2c?t=43-- THE BOOK OF ENOCK
Please send your cards and letters or e-mails if you feel we are serving you well, tell us what we can do better for you,or that the site can do. Our mailing address is at bottom of this page, please send us your letters or cards. Our e-mail is evjww@yahoo.com
There are Legal Issues in Every nation, state, or locality,that have varying laws regarding certain degrees of the ministry. It is the full responsibility of every ordained minister to know and follow the laws in their region. It would be totally impossible for us to know the laws of every region in the world, or to monitor the actions of every ordained minister. The legal responsibility of every ordained Independent minister lays solely upon themselves who shall hold that Simple Salvation Church of God harmless as a result of their operation, actions, practices, beliefs, and calling.
your humble Pastor and Brother in Yehsuha Messiah
Chaplain Jimmie W. Warren D. D
May God lead your hearts on giving
send any GIFTS or Offering : you can also donate with our PayPal account, even if you don't have a PayPal account ! just click on the gold PayPal button below and follow the instructions. its FREE to do! If you can give even one time from your hearts it will Help!!
What you give, God will give back in ways you do not even understand, its up to you, pray about it, then send in whatever you can then you to are preaching the Gospel of God to the whole world with your gifts. Be a prayer warrior today fight satan and his demons . Help us spread the Good News that JESUS IS COMING SOON !

Send check or money order to:

Simple Salvation Church of God
3818 So. Myrtle Street
Spokane, WA.99223-6060