Focus On Jesus!
And my God will meet all your needs according to his glorious riches in Christ Jesus.

-- Philippians 4:19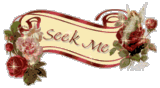 Throughout Scripture, God reminds us that if our trust is in him and if we share his blessings with others, he will make sure we have all that we need. How can we be sure? Look at the confidence Jesus had in God!
Dear Father, please forgive me for trying to find my security and hope in things other than you. I know that there is no other source of hope, freedom, and security than you. Help me tear down every idol that I may have erected that dilutes or distorts my trust in you. In Jesus' name I pray. Amen.
Galatians 6:2-3

2.Carry each other's burdens, and in this way you will fulfill the law of Christ. 3.If anyone thinks he is something when he is nothing,
he deceives himself.

What does this passage mean to you?
To me it means loving each other, and praying for each other.
When we are depressed and things are going wrong in our lives and we
reach out to comfort each other and pray that is carrying each others burdens.
It doesn't mean scold or prove someone wrong or right, we are to love as God loves us.
let's love each other and show others that we are known as Christians by our love.