Dream Big: The Manifested Dream by Brian Kenney
By Brian Kenney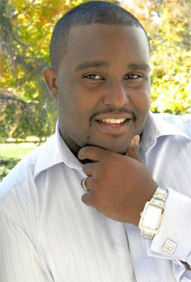 Many of you have a dream that God has given you. It is time to take the limits off and go after what God has told you that you could have. He has created you to solve a problem. You are an agent of change for God in the Earth. You must have a mindset of a dreamer that does not take "no" for an answer and breaks the limitations of natural circumstances to achieve the fullness of your destiny.
Before you were formed in the womb (Jeremiah 1:5), God placed a dream on the inside of you to complete. This dream is not too difficult for God to bring it to pass. Keep believing in your dream! Hold fast to the promises of God! Never give up! God has given you a manifested dream and it is a vision of a mental picture of your future. God has given you that vision and is showing you what has already taken place in the spirit (Isaiah 46:10) and has given you a process to complete before you step into what He has shown you.
Understand the sequence of events leading up to the full manifestation of your dream. Some of you may be experiencing pain, hurt, delays, uncertainty - these are signs that you are carrying a dream and it is about to be birthed. What God has been showing you is about to manifest before your eyes. Understand, the biggest temptation to quit is right before your dream manifests. "Giants" will always be at the gate of your manifested dream. These "giants" are in the mind and they try to tell that "you can't do it, this dream is not going to come pass." God will allow this process to occur to see how bad you really want your dream to come to pass. This processing time makes you hungry enough to keep pushing and achieve what God has promised you.
Called to Certain Groups
Finally, you must know to whom you are called. Because your dream will not be for everyone, it will be directed towards certain groups of people. Not discerning this properly can make you frustrated and will hinder your success. It is like putting sand into a bottomless bucket, so it is when you pour into people, places, or things that don't have the capacity to hold what you are giving. The groups that you are "called to," the people, and their circumstances will move your heart to encourage them to change.
Look for the frustration that rises in you when you encounter these people. Frustration is an indicator that you are designed to change. Excitement is an indicator that you are designed to do it. For instance, when I get around people who are hurting, who do not know their purpose, who are not walking fully in the promises of God; they move my heart to get involved and help them transform. Those are the people I am called to, and I thrive in those situations because my frustration moves me to help them change their mindsets and circumstances, and my excitement lets me know I am called to do it. Keep the mindset of a dreamer, keep moving toward your manifested dream.
Brian Kenney
Share this article:
Dare to Dream
Book
by Matheus Van Der Steen
Price: $18.99
Sale! $15.99