This post has been viewed 5971 times
.
Printable Version
Email to a Friend
Subscribe: Email, RSS
MY DISBELIEF
Posted by: admin on Sat, Jan 22, 2011
Apoem by sister Lynn King
My Disbelief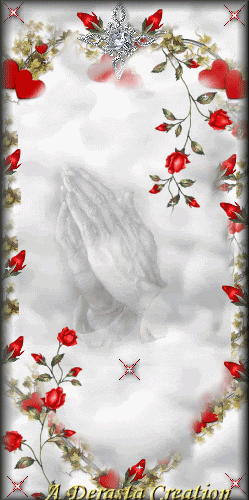 If, in my life, I should find
Words of doubt attack my mind...
And I run to You for sweet relief...

Lord, help me in my disbelief.

~*~

Let me hear Your voice of truth,
And let Your words be my only proof...
As I search, Your wisdom seek...

Help me, Lord, end my disbelief.

~*~

Help me, Lord, seek you instead,
When doubt and fear fill my head...
Help me to know Your truth & grace,

As Your voice these doubts replace.


~*~

In Your way, and in Your time,
Help me to rest there, as I find...
Peace instead of doubt and grief...

As You take away my disbelief...

©January 22, 2011

By Pastor Lynn

Mark 9:23-25 (King James Version)

23Jesus said unto him, If thou canst believe, all things are possible to him that believeth.

24And straightway the father of the child cried out, and said with tears, Lord, I believe; help thou mine unbelief.

25When Jesus saw that the people came running together, he rebuked the foul spirit, saying unto him, Thou dumb and deaf spirit, I charge thee, come out of him, and enter no more into him.
By Just4Jesus
© 2011 Just4Jesus (All rights reserved)
No messages have been posted.
You must first create an account to post.